Introduction to Process Work
FOUR-WEEK TRAINING PROGRAM – BLOCK 3
Things happen for a reason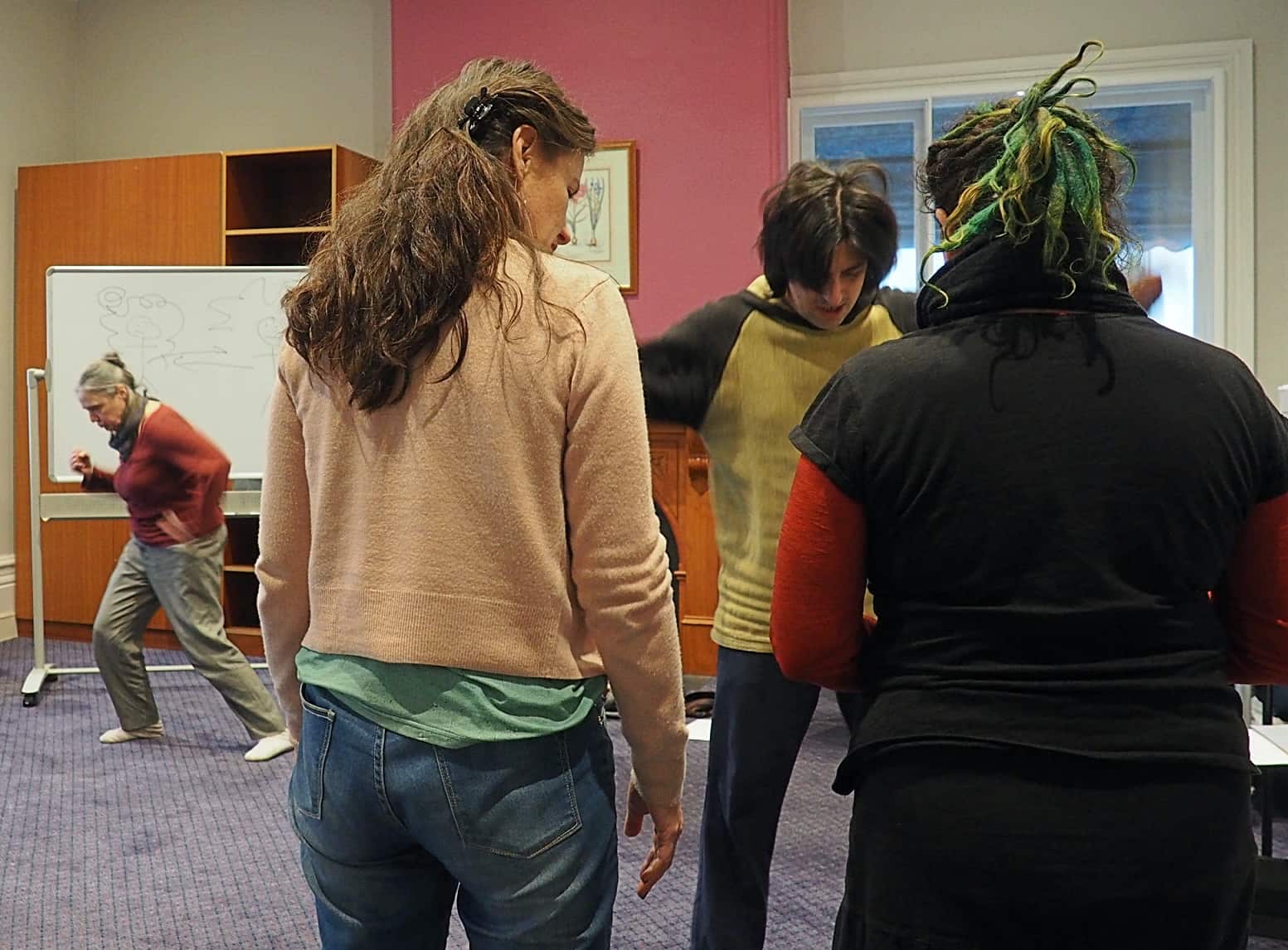 Four-week training program – Block 3
Join us for this four week training program focused on learning the foundational skills and theory of Process Work, while discovering more about yourself, your relationships and the world.
All workshops run Mondays from 10am-12pm (Melbourne time) and will be held online via ZOOM. The fee for the four-week series is $160 or you can attend individual sessions for $50 each.
WORKING WITH INNER CRITICS
 MONDAY, 7TH SEPT, 10AM – 12 NOON (AEST)
Many people seeing therapists or counsellors suffer from inner criticism. Sometimes it is the sole reason to seek for help, other times inner criticism pops up in moments when people face difficult decisions or focus on marginalised parts of themselves.
Process Work offers diverse approaches to inner criticism depending on the role the inner critic plays in a particular moment in the client's process.

During this workshop, you will learn what are the different signals of inner criticism and practice working with an inner critic.
ALTERED STATES OF CONSCIOUSNESS 
MONDAY, 14TH SEPT, 10AM – 12 NOON (AEST)
The openness and ability to work with clients in altered states of consciousness are a necessary skills and metaskills in Process Work. Every marginalised experience creates an altered state when noticed consciously or unconsciously.  
We all experience altered states of consciousness, sometimes they are as simple as unintentionally staring out a window while working. Often we don't notice or marginalise altered states when they happen to us and others because we don't know what to do with them.
In this workshop, learn how to recognise altered states and what are the safety steps to be able to work with clients in altered states of consciousness in psychotherapy. 
PROCESS WORK WITH ADDICTIONS

MONDAY, 21ST SEPT, 10AM – 12 NOON (AEST)
If the process is a home, the addiction is staying in a hotel. Like home but not a home.
We develop addictions to get access to our secondary/marginalised processes without working with our edges. There is the harm in addiction and there is a hint about the process we need to connect.
Sometimes the information about accessing secondary process is in the substance of addiction, other times it is an altered state it creates that is a way to experience our marginalized self.
You will learn about the role addictions play and why sometimes quitting addictions doesn't work; when to work with them and when not to, and what you can do as a processwork therapist.
You will practice working with the addictive tendencies (not an addiction yet) as a way to unfold your own secondary process.
FLIRTS & THE ESSENCE LEVEL

MONDAY, 28TH SEPT, 10AM – 12NOON (AEST)
Essence experiences let us be beyond the edges, conflicts and polarisations. 
In Process Work, we recognise three levels of awareness: consensus reality, dreamland and essence. Consensus reality and dreamland awareness recognise diversity and polarisation in the world and inside of us. One is more focused on daily problems and their resolutions, second on dreamlike subjective experiences.
These are different ways of perception and experience. If what you do with your client doesn't work there is a big possibility that you need to change your awareness level. 
Essence awareness is the least rational and graspable in words among three levels of awareness, but it can bring creativity in most unpredicted ways to approach problems for your clients and yourself. 
You will learn or refresh your knowledge about three levels of awareness and how they apply in therapy. You will practice picking up flirts (momentary, quick to marginalise signals) and unfold them to shift your awareness into essence experience. 
Want to come to all four but don't want to fill in the form four times? Click below 🙂
Liz Scarfe is an IAPOP accredited Process Work Diplomate with over 20 years experience delivering personal and professional development workshops. She operates a private therapy practice in Melbourne and is the Executive Director of Australia New Zealand Process Oriented Psychology and a teaching faculty member of the Process Work Institute of India.
Grzegorz Zielinski is a Certified Psychotherapist. He also has a Certificates in Process Oriented Coaching and Process Oriented Facilitation, from the Institute of Process Psychology Poland (IPP). Grzegorz is a faculty member of Australia New Zealand Process Oriented Psychology, Institute of Process Psychology Poland, and the Process Work Institute of India.
If you have any questions, please get in touch with us either by phone in business hours, or email.